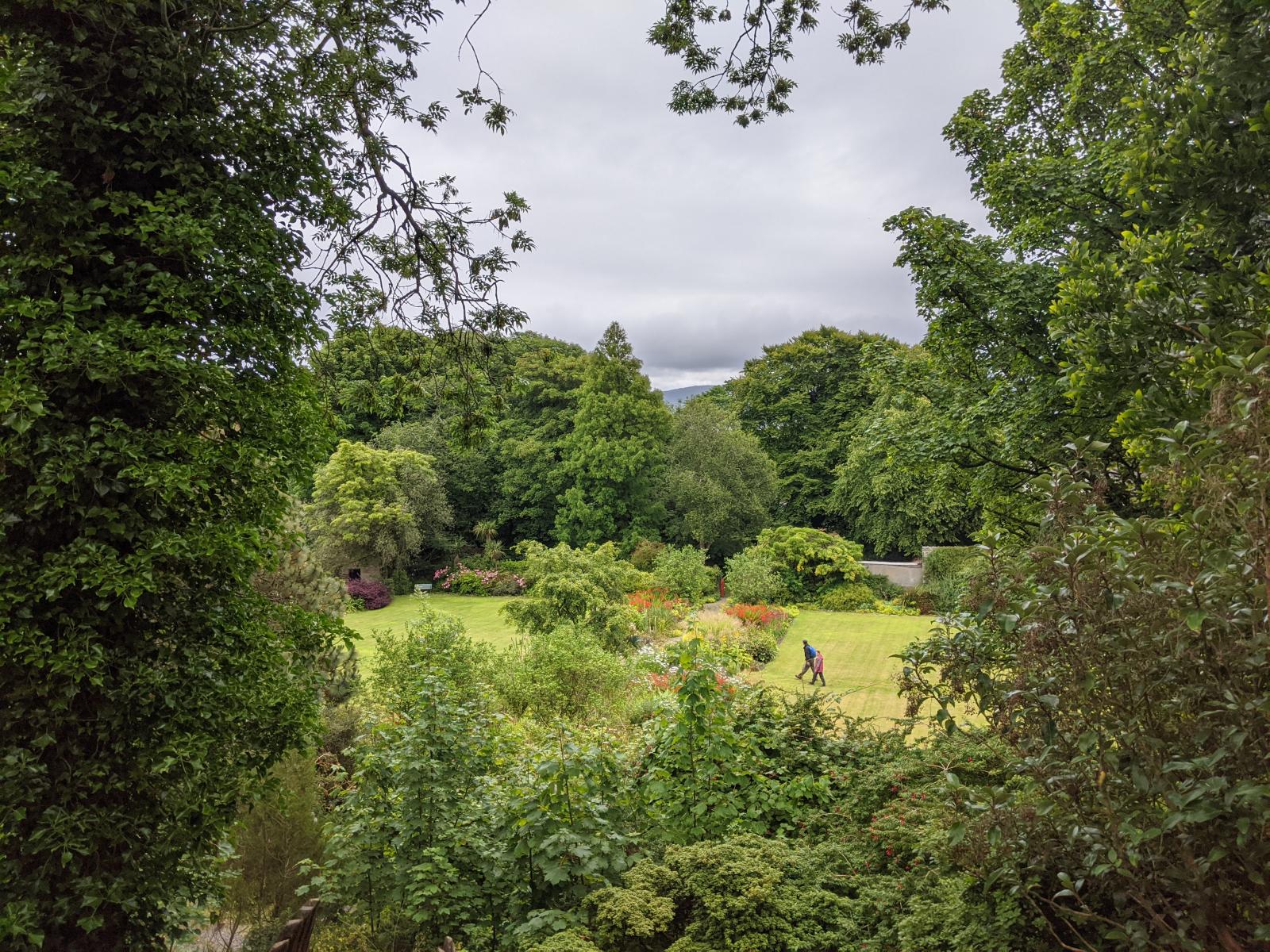 the home of Horlick's renowned Rhododendron and Camellia Collection
Achamore Gardens
Achamore GARDENS
In the early 20th century Achamore Gardens was mostly woodland, planted to provide cover for rabbits, pheasants, and other game animals for shooting. Gardeners ensured that the walled garden produced fruit and vegetables all year round for the big house. In 1944, Colonel Sir James Horlick arrived in Gigha as the new laird and set about his ambitious project of creating a home for rare and exotic plants in this sheltered spot. He collaborated with professional gardener, Kitty Lloyd Jones, and head gardener, Malcolm Allan, who worked here for 52 years. Sir James and his gardeners carved out the planting compartments that you see in the woods today, often using dynamite to get rid of unwanted trees.
Today, under community ownership, the gardens are being methodically restored and further developed through the care and devoted work of a dedicated team. Achamore gardeners, past and present, have created a unique environment that attracts visitors from around the world. The gardens thrive in the sunnier, milder climate of Gigha (thanks in part to the Gulf Stream), protected from the harsh maritime winds by the sheltering woodlands and the natural ridge to the west of the walled garden. Climb up this to the viewpoint and enjoy spectacular views of Islay and Jura on a clear day.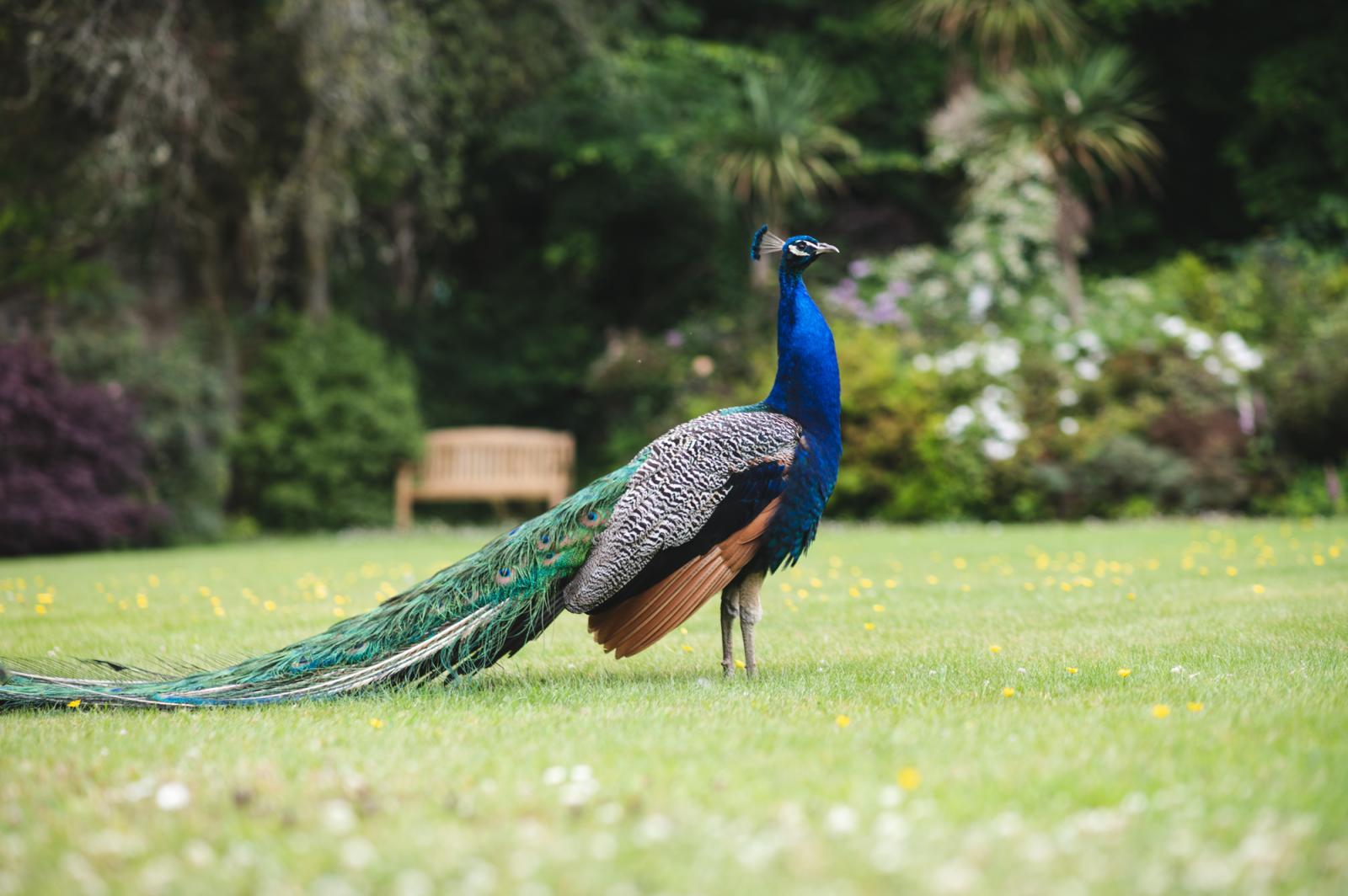 Entrance Fees
The daily entrance fee for visiting Achamore Gardens is: £7 for adults, £5 for juniors (under 16) and £20 for families (2 x adults and 2 x juniors). There is an honesty box for cash and a card reader for contactless cards only. Payment may also be made by bank transfer into bank account 00353889, Sort Code 80-05-93 or via PayPal account office@gigha.org.uk - please use 'Gardens' as the payment reference, thank you.
Please register for Gift Aid online: https://www.mygivinghub.com/
Directions
From the ferry, Achamore Gardens is a around a 20 minute walk along the main road on the island. When you come off the ferry, follow the road up over the cattle grid into the village of Ardminish. When you reach the the village shop, turn left and keep walking. You will pass the Craft Units and Gigha Hotel on your right. Keep going straight on until you see the sign for Achamore Gardens and then you have reached your destination!
Opening Hours
Achamore Gardens are open all year round, but the Gardens will close to the public during winds above 40mph for safety reasons. Updates will be posted on Facebook.
Most up-to-date information can be found on our Facebook Page - Achamore Gardens Gigha
Cyclists
Please leave bikes at the entrance of Achamore Gardens using the bike rack provided.
Volunteering
To register your interest in volunteering at Achamore Gardens, please contact Head Gardener, Bryony White, by emailing gardens@gigha.org.uk