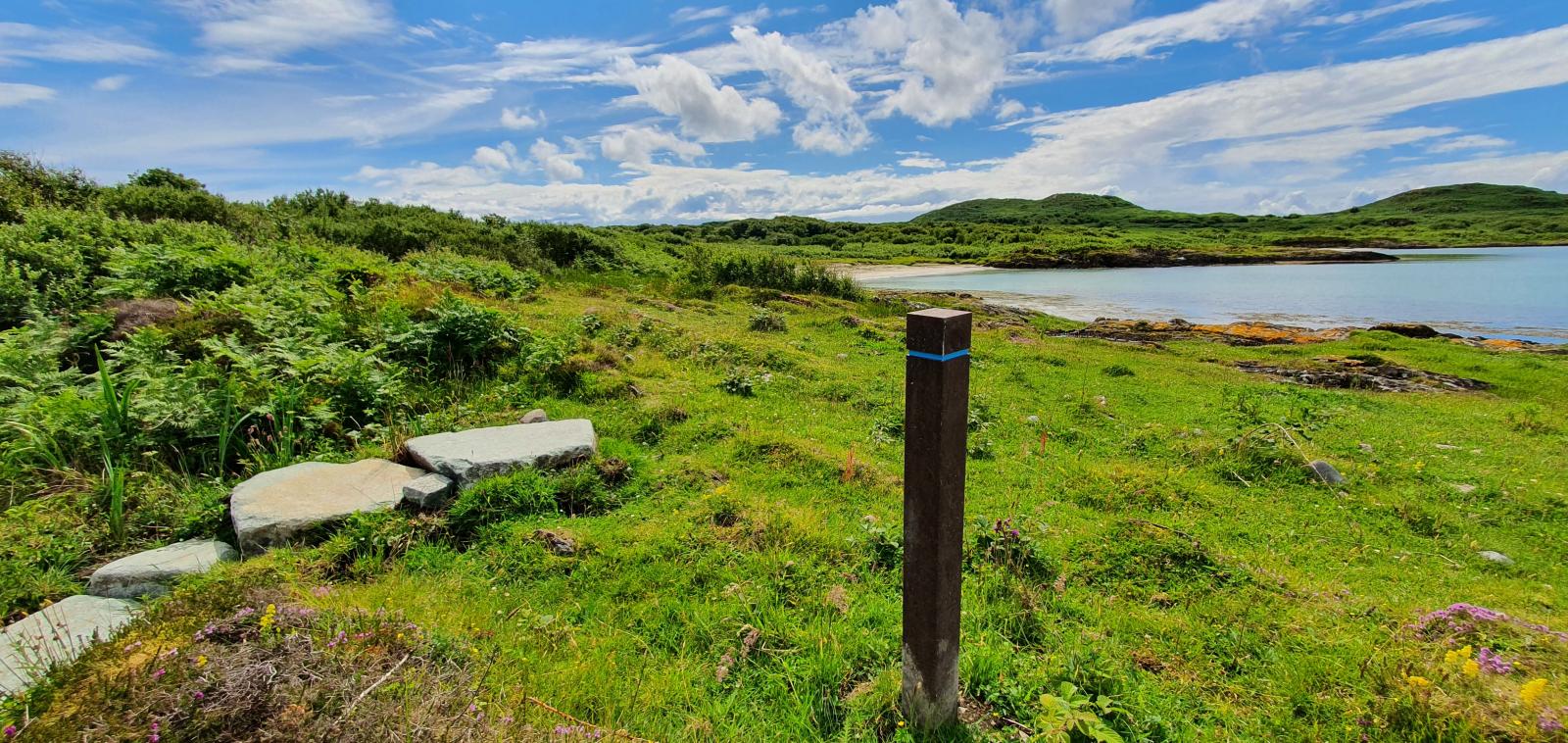 Things To See and Do on Gigha
Activities

ACTIVITIES
Whether you want to find a secluded spot to relax on one of our beautiful sandy beaches or you are looking to do something a wee bit more adventurous, Gigha offers something for everyone. Spend the afternoon taking in the wonders of the famous Achamore Gardens or explore the island from the crystal clear water by hiring a kayak. Gigha has plenty to do whether you are visiting for the day or are staying a wee while longer.
The island is easily explored by foot or cycle, and has a network of new paths to guide you to sites of interest including beaches, historical sites, and hidden landscapes.
The meandering coastline of the Inner Hebrides creates wonderful habitats for wildlife and some spectacular white sand beaches. Our waters, beaches and shoreline are a permanent home for many birds and animals while others pass by every year. Otters hunt along the shoreline and seals suddenly pop up out of the water. You might spot a pod of dolphins rolling and playing in the sea or hear the loud sighing sound of a minke whale breathing out. Inland, the grassy heath gives food and shelter to butterflies and small common lizards. Sphagnum mosses help support the peat bogs which provide habitats for our wildlife and store carbon.
At night, our unpolluted skies far from the nearest city open up a vast array of stars and planets. And on clear autumn and winter nights you might even see a spectacular display of the aurora borealis – the merry dancers – tingeing the sky with whites, reds and greens. Why not visit Gigha's Dark Skies Theatre at the north end of the island, and enjoy a fantastic view of the cosmos.
We have so many fanstic ways to explore Gigha, but please do so responsibly. You should follow the Scottish Outdoor Access Code and know your access rights and responsibilities. There is limited facilities and parking places across the island, so please plan ahead. Our downloadable guide has more information on how to help us keep our island looking beautiful and protect our wildlife.