Local Produce
WEE ISLE DAIRY
Wee Isle Dairy is a family-run business based at Tarbert Farm, a small dairy farm near the north of the island. Here, Emma Rennie Dennis and brother Mark Rennie milk around 60 cows to produce the wonderfully rich whole milk used in the artisan ice cream.
There's a range of delicious ice cream flavours and dessert sauces to enjoy, as well as their pasteurised whole milk which is sold in glass bottles.
Wee Isle Dairy milk, ice cream and dessert sauces can be purchased locally at Ardminish Stores on the island and are stocked in shops throughout the Kintyre area.
If you would like more information about Wee Isle Dairy products you can contact them on:
Telephone: 01583 505033
Email: gigha@atlas.co.uk
Facebook: Wee Isle Dairy | Facebook
GIGHA OYSTERS
Tony and Cat Walker have been growing their oysters in the beautiful clean waters of Gigha since 2011, and believe the cool temperatures enhance their flavour, making them extra tasty!
Try some for yourself at The Boathouse Restaurant or Gigha Hotel. They are also usually available direct from Tony and Cat.
Telephone: 01583 505237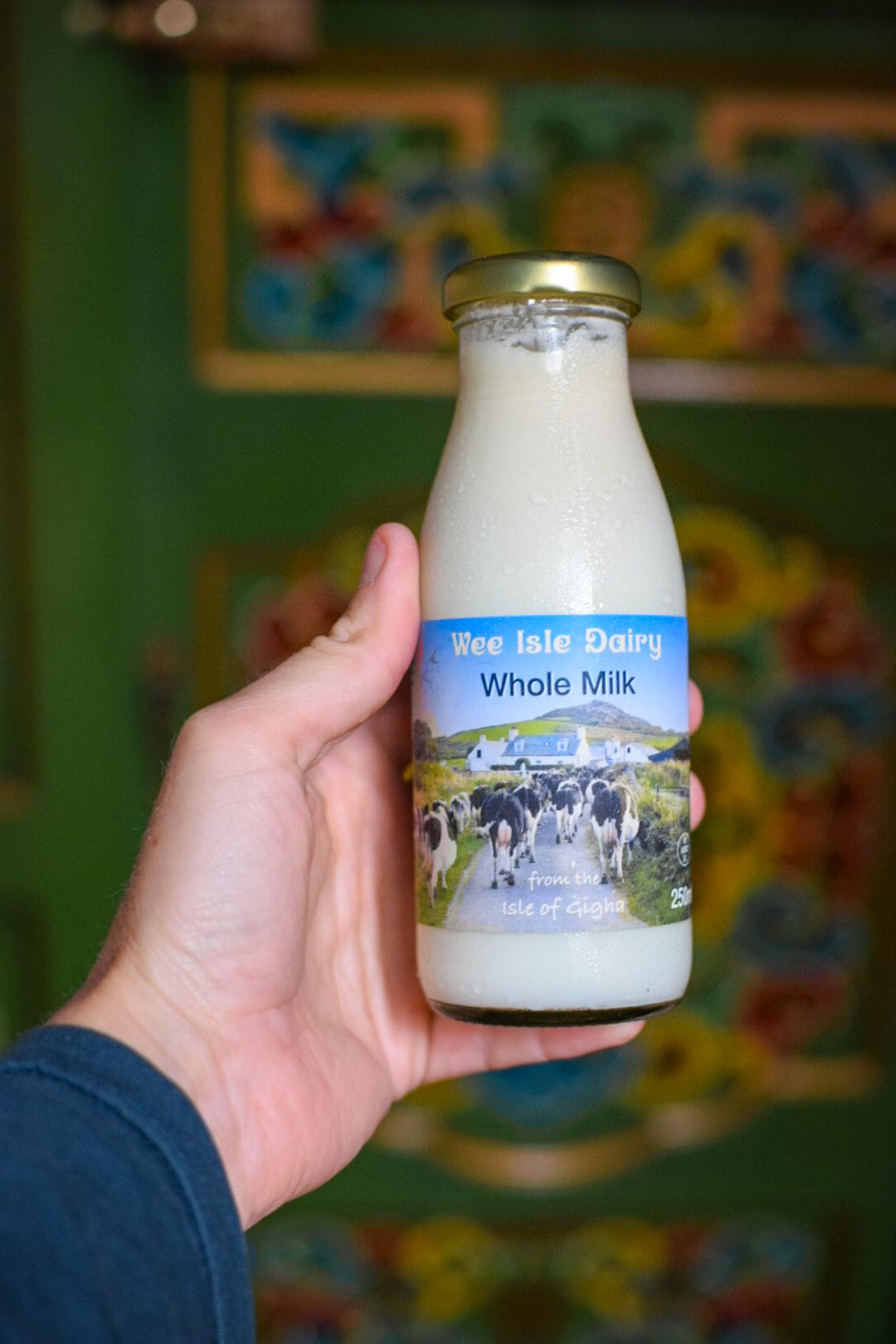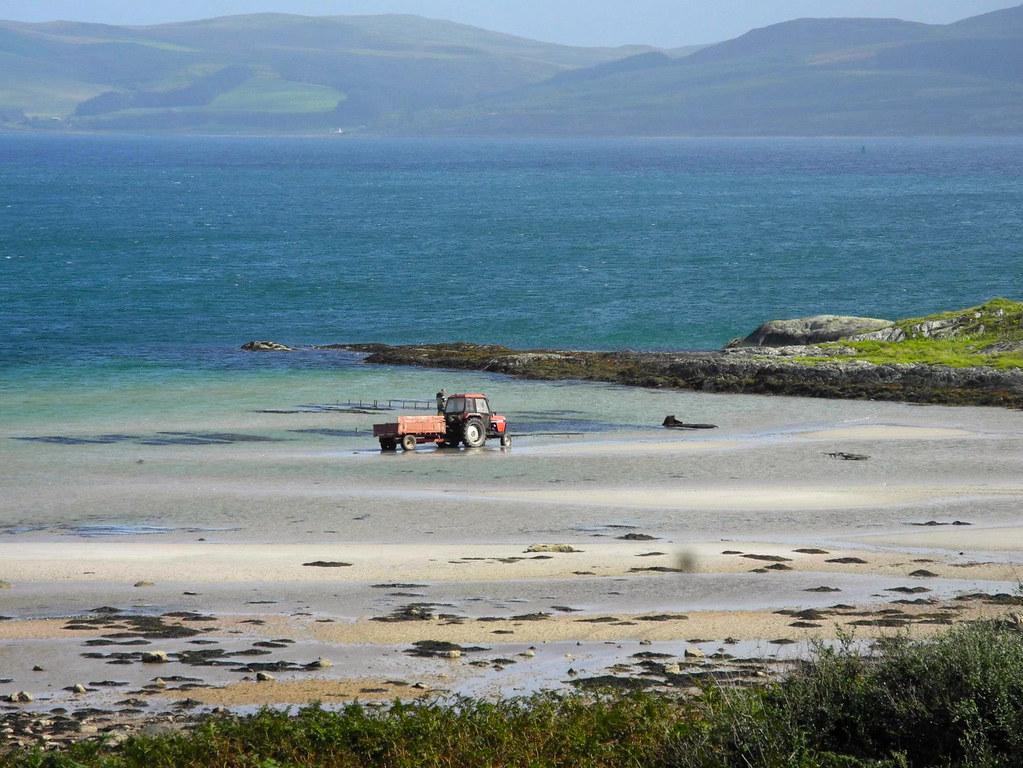 GIGHA COASTAL GIN
The Isle of Gigha Heritage Trust partnered with Beinn an Tuirc Distillers in 2022 to create a very special gin to commemorate the 20th anniversary of the community buyout of Gigha. Their talented team of distillers visited the island to gather a variety of botanicals, and worked their magic to create the Isle of Gigha Coastal Gin! £1 from the sale of every bottle will be donated to the Isle of Gigha Heritage Trust.
The gin can be purshed at Ardminish Stores on Gigha or directly from Beinn an Tuirc Distillers.
GIGHA HONESTY STALLS
Around the island you will find cabinets filled with crafts and cakes, which are available to buy at your own ease.
These stalls rely on the honesty of their customers to leave cash in return for the goods. You can find some real treasures in these cabinets!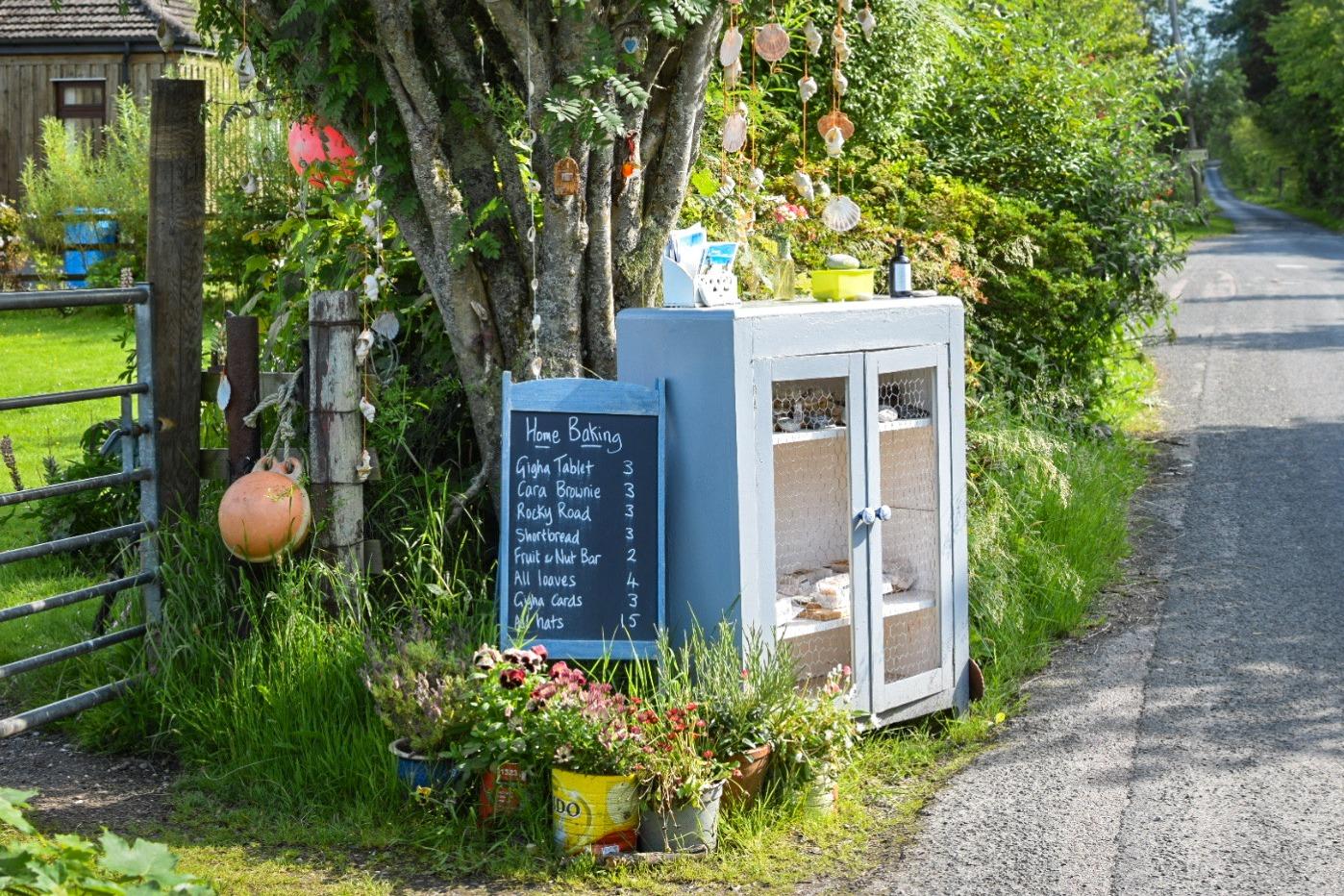 © Kay The Chaotic Scot